LaGrange Engine Club Consignment Auction
Andy Suvar Auctioneer
September 21, 2019 at 10 AM
Auction items accepted include good used tractors, implements, good used parts, chain saws, hand tools motors, lawn equipment, woodworking equipment and tools, antiques, household items furniture, shop equipment, toys and pedal tractors.
Items not accepted are titled vehicles and guns.
CONSIGNMENTS TAKEN AT FAIR GROUNDS
Thursday (Sept. 19th) – Noon to 7 PM
Friday (Sept. 20th) – Noon to 7 PM
NO consignments accepted Saturday Sept. 21st.
Consign early to get your item advertised.
CONSIGNMENT FEES
$100 or less – 20%
$101 to $1000 – 15%
$1001 to $3000 – 10%
$3000 or more – 5%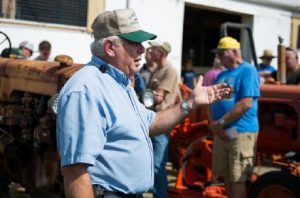 For More Information or Early Consignment
Contact: Andy Suvar Auctions at (419) 929-8487 or 1-800-765-8301