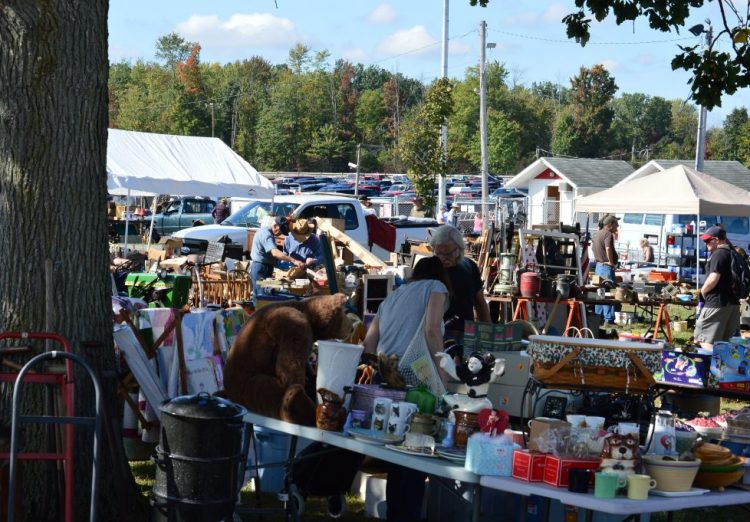 There is always quite a variety of flea market items ranging from household and farm related collectibles, to produce, to tools for the workshop. Bring your bag, bring your wagon, and enjoy a day outside in the flea market. Also check out Building 23 for more vendors! There really is something for everyone!
HOURS
Friday and Saturday: 8AM – 5PM
Sunday: 9AM – 3PM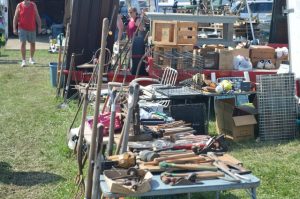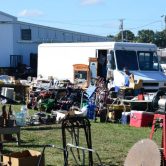 2019 VENDOR INFORMATION
The 2018 flea market was plagued by rain, rain, and mud. This resulted in many of our vendors getting stuck in the low lying areas which made for an unpleasant situation for everyone. We have eliminated or changed spaces in low lying areas for the 2019 season and realize there will be an adjustment period and we ask for your patience and cooperation as we make this a fun and relaxing weekend.
Please refer to the following links for maps and flea market policies.
Flea Market Policies
Show Policies and Safety Rules
Flea Market Maps
*2019 Update: Building 17 is not a Flea Market building.
Vendor Questions?
After 5PM you may phone 440-342-9682. Please leave name, phone number & brief message.
New Vendors contact Jane for availability.
During Set-up and throughout the show you may contact her at this phone number. She will be happy to show you to your site or answer any questions.