Spring Plow Days & Potluck
April 28th, 2019
Plowing begins around 9AM
Potluck lunch at Noon.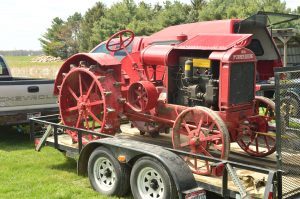 The Warm Up will be held at Gordon's Farms. Over the years this event has become more popular with everyone bringing out their equipment to display and run. This is a good chance for our members to show off what they have been working on all winter and get those "kinks" worked out for the summer shows.
The Gordon Farm
The Gordon family is again our gracious host for this annual spring event. It starts around 9:00 a.m. and is located on the corner of Jones and West Roads in Wellington. The fields are filled with vintage tractors plowing. Some years there are also teams of horses plowing. There are always a good display of engines, antique vehicles and models.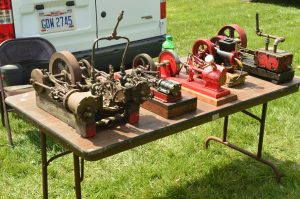 Potluck
At noon we gather at the farm shop for a potluck feast. The club provides the hot dogs and beverages and everyone brings something to share for the potluck.