From Everyone At The LaGrange Engine Club, We Would Like To Thank Everyone Who Helped Make The 51st Show A Success!
Thank You To Our Sponsors!
Jasons Services
BeeLine Transfer LLC
Andy Suvar Auctioneer
Linden Propane
KMU Trucking
KTS Equipment
Lorain County Fair Board
Lorain County JVS
Wellington Implement
C&C Sales and Services
Polen Implement
Meetings 7pm at the Metro Parks Carlisle Visitors Center
2023 Meetings
March 9th. April 13th. May 11th. June 8th. July 13th. August 10th September 7th.
Blacksmith Hammer In
January 22nd at 9:30-2pm at the Blacksmith shop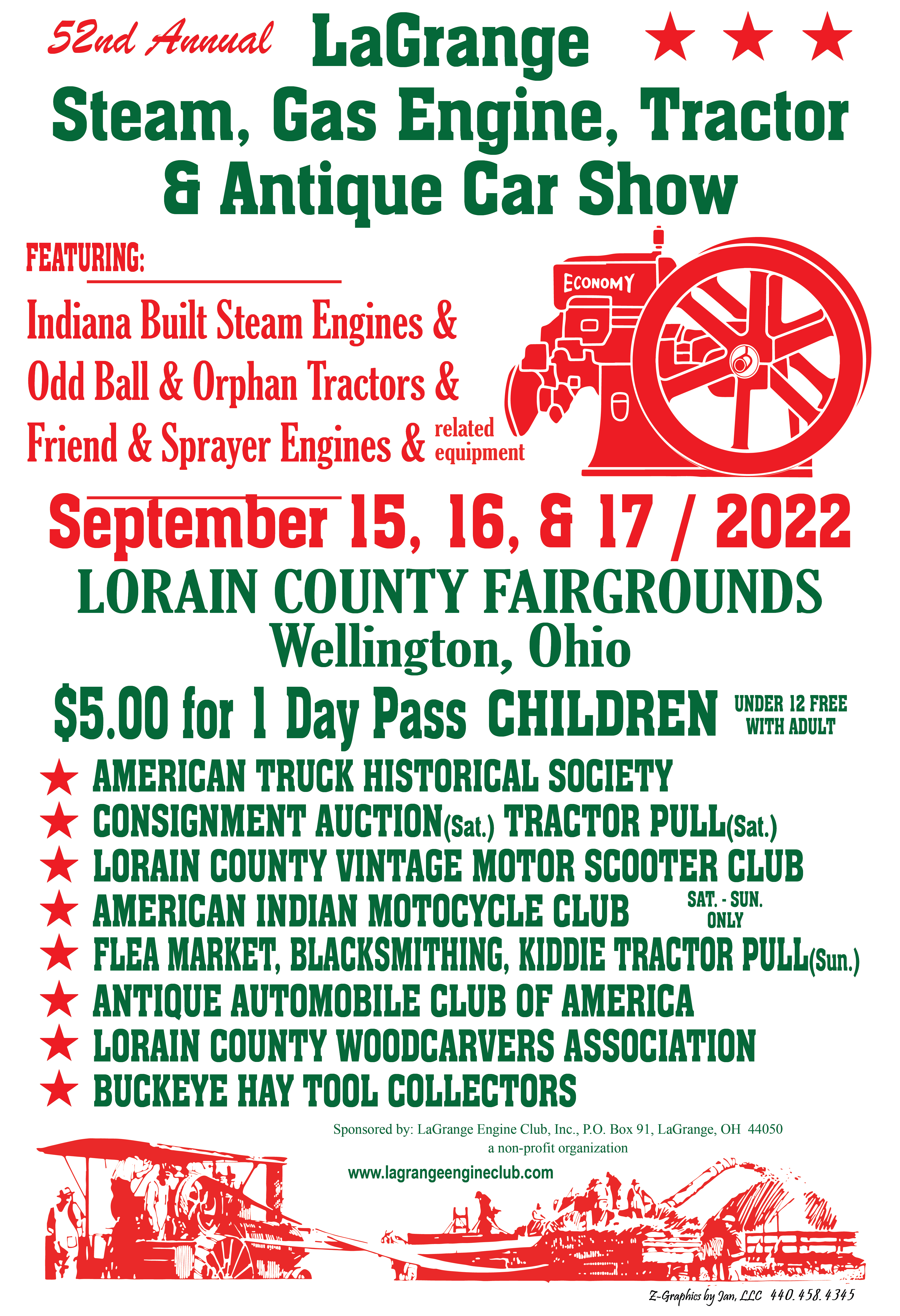 Take an Uber Tour of the Show
There is something for everyone to enjoy!
Music provided by: https://www.bensound.com/royalty-free-music